Back to staff directory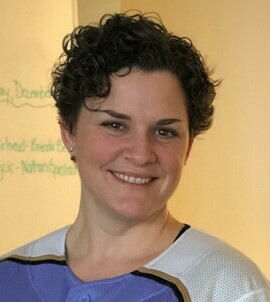 Vice Principal
Phone: 403-381-2977
Hello! Thanks for dropping by to learn more about me. Most importantly, you need to know that I love working at Senator Joyce Fairbairn Middle School. We have an amazing staff that knows how to take care of our amazing students!
I've worked for Lethbridge School Division for more than 20 (OMG!) years. In that time, I've taught students in every grade, from Grade 1 to 3rd year university. I've taught in the French Immersion and English programs and I was a high school Vice Principal for 5 years before coming back to middle school where I've spent most of my career.
Although I can't pick my favourite thing about SJF, I love that we spend time everyday exploring books and strengthening our numeracy skills. I love that our teachers plan really cool learning opportunities so that our students leave each day knowing more, being able to do more, and doing what they could better than they could the day before. I love our staff who work together to make sure that we meet our students' needs as best as we can and that every student knows that we've got their back! I love that our staff and students are constantly striving towards being better while being good humans. And almost most of all, I love our students. They make me smile and strive to do better for them everyday.
We are fortunate to be working in such a vibrate and bright space. Our school is beautiful and allows for creative ways to bring students together. It so much fun to see students learning in so many different ways throughout our various spaces and classes.
If I can help you with anything, please get in touch either through email or calling the school. I'll get back to you as soon as I can.